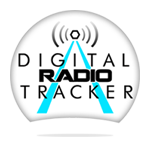 DRT NATIONAL AIRPLAY TOP 150 INDEPENDENT CHART
04-29-2017
| # | ARTIST | SONG TITLE | LABEL |
| --- | --- | --- | --- |
| 1 | LIL RONNY MOTHAF | THROW DAT ASS IN A CIRCLE | DIRTY WATER |
| 2 | CHANTE MOORE | REAL ONE | CM7 |
| 3 | YUNG YUNG PALLO | SOUND GOOD | IGUAPSTACK |
| 4 | BENNIE GRAND$ | I.D.K.B.T. | SE MEDIA GROUP |
| 5 | PUPON THE DON | FUEL 2 MY FIRE | ALL NATURAL |
| 6 | DL MORENO | SAVAGE (FEAT. TREY SONGZ) | DL MORENO |
| 7 | JORDAN HUNTER | I WANT IT ALL | RCGM |
| 8 | HALF MILE HOME | THINKING OF ME | CHURCH BOY |
| 9 | THE CROSSRHODES | FOOTPRINTS ON THE MOON | DMG |
| 10 | JOHN K | RUNNIN | KEYZAR |
| 11 | KESE | ON ME | 23 MUSIC GROUP |
| 12 | DRUSKII DRU | NO FLEXIN | DECLARE |
| 13 | K'CONEIL | FEEL SO RIGHT | GEDION SOLDIERS/KEYNOTE |
| 14 | S SHATA | ON MY WAY | SOOPERSTAR |
| 15 | SMOKETOWN KNAVE | TIL THE END | FON |
| 16 | ALYZE ELYSE | U GOT ME TRAPPED | SOUL CITY |
| 17 | DONNY RAJAUN | LEAVE IT IN | MF |
| 18 | J WICK | MR. AUTOMATIC | G. M. F. |
| 19 | SMILES OFFICIAL | I GOT A BAG | STREET/CAMP INC. |
| 20 | HITEMUP | WAIT A MIN (FEAT. JAZZE PHA) | ROCKEMHARD |
| 21 | SLEEP RICH | BAD LUCK | PENTHOUSE DREAMZ |
| 22 | CHANCE THE RAPPER | ALL NIGHT | CHANCE THE RAPPER |
| 23 | DBLACK & ROYAL$T | TWOTHREE | M.C.N ENTERTAINMENT |
| 24 | HANNAH JANE KILE | LOVE OF MINE | HANNAH JANE KILE |
| 25 | AYO BEATZ X SOS MUSIC | ABU DABBIN | SEISMIC/GREEN LIGHT |
| 26 | JORDAN ALEXANDER | TAKE ME OUT TONIGHT | GEM |
| 27 | KYLE BENT | CONUNDRUM | MADE IN THE SHADE |
| 28 | T SPEED & 5UPAMANHOE | SLEEP | DIRTY WATER |
| 29 | JTRONIUS | SPACESHIP | HARDKNOCK EMPIRE |
| 30 | CARSON LUEDERS | FEELS GOOD | BLONDE BOY |
| 31 | BRIA MARIE | LOVE THE WAY WE ARGUE | ETHICAL |
| 32 | J SHIN | WHY YA TALKING BOUT ME | SUPA T |
| 33 | FULLY | TAKE YOUR CHIC | SUPA T |
| 34 | MAZZI & SOUL PURPOSE | CHAI PARTY | S.O.U.L. PURPOSE |
| 35 | RHETT MAY | CREATURES OF THE NIGHT | MUSIK AND FILM |
| 36 | JUICE YUNG'N | AAYY | SUPA T |
| 37 | TAWANA LAEL | DO UNTO LOVERS | KEEP YOUR DREAMS ALIVE |
| 38 | K.O. LAMAR | TAKING FLIGHT | 2 FAR GONE |
| 39 | THE GORE BOYZ | KISSES FOR THE ROAD | H&S |
| 40 | KILO SANTANA | SUM MO | STR8LACE |
| 41 | JACK ROMANOV | NO MORE LOOSE ENDS | JACK ROMANOV |
| 42 | DESTINY MORIAH | SCRUMDILLYUMPTIOUS | CAMP INC |
| 43 | MAJESTY DA GOD | BROWN SUGAR (FEAT. VEE STONER) | 80 |
| 44 | STAR BLAZERS | DON'T LET IT RAIN | STAR BLAZERS |
| 45 | TONY PACE | SEE A LIGHT AROUND YOU | TONY PACE |
| 46 | OG BOBBY MAC | I'M JUST SAYIN' | OG BOBBY MAC |
| 47 | YUNG BLAZA | NO GO | NBC |
| 48 | DONZ MORAN | LIGHTERS UP | KNS |
| 49 | MIKE SMITH | YOU'RE MY KIND OF BEAUTIFUL | PLATEAU MUSIC |
| 50 | ACE THE GENERAL | ACE GOD NON GMO | ACE THE GENERAL |
| 51 | DJ BOOTSIE | DRUNK & HIGH (FEAT. LEVEL, DERTY & GANGSTA) | BCP |
| 52 | RARI | REAL ONES | MILLSET GANG |
| 53 | CLASSROOM MAJORS | I WANT HER | CLASSROOM MAJORS |
| 54 | NICK DE LA HOYDE | LOVE TAKES TIME | GATCOMBE |
| 55 | STOOPS | FREEDOM | ROOKS TO KINGS |
| 56 | MYSTERIOUS | WHO YOU TALKIN TO (FEAT. PRINCE AK) | MUSIK AND FILM |
| 57 | YAYSH | WILD ONE | YAYSH PLEASE |
| 58 | FR333DOM | THE HARD WAY | WEALTH NATION |
| 59 | IRIE AC | LOVE ME | IRIE AC |
| 60 | IZZY ICE | MILK & COOKIES | BENTLY |
| 61 | J.O JETSON | IF ONLY YOU KNEW | LRT |
| 62 | LAW | KNOW ME (FEAT. GUCCI MANE) | GOODLIFE |
| 63 | AMY SINHA | YOU MAKE ME BELIEVE | AMY SINHA |
| 64 | TESSA | BOTTOM | HBIC MUZIK |
| 65 | BRITONNIA | LIAR LIAR | CASTLE |
| 66 | JOSTEN BANKS | MADE FOR THIS | OP 4 DIGITAL |
| 67 | TEDDIE CAIN | SAVE SOMEBODY | RHYTHM & GANGSTER |
| 68 | JIMII HITMAKER | STUNNIN | TICKET VISION |
| 69 | VERONICA | WHAT HAPPENED | CUGINI |
| 70 | TRENT DUPRI | FREAK NEAK | BINDELARI |
| 71 | E LUMNI | LIT | E LUMNI |
| 72 | DAMIAN FORCE | WHERE IS YOUR LOVE? | DOT DANCE |
| 73 | MR. BOOM BOOM BANG | PRIVATE LOVE (FEAT. MAINO) | FINANCIALLY STABLE |
| 74 | MARQUEZ CURTIS | I AM BLESSED (FEAT. TIFFANIE TUTU AGEE) | MARY ELIZABETH |
| 75 | CREED WARNER | THIS SIDE OF TOWN | MADIZON JONES GROUP/VECA |
| 76 | TRIVELLOR | WILD FAITH | MUSIK AND FILM |
| 77 | FREDDIE JACKSON | ONE NIGHT | CLIMAX |
| 78 | LENNY WILLIAMS | SHE SAID OH | BRIDLE RIDGE |
| 79 | FUSER | ITS YOUR LIFE TO LIVE | DO IT |
| 80 | FRANCHIZE MUSIC | BRIGHT LIGHTS | FRANCHIZE MUSIC |
| 81 | ABUSIVE TRAGEDIES | GOODBYE BABE | MADIZON JONES GROUP/VECA |
| 82 | PAT KING | WHAT LOVE REALLY MEANS TO ME | PAT KING |
| 83 | DJ DRIZZLE | DRIPPY TRIPPY | GOT DRIZZLE |
| 84 | RIDETOLA | 40 | LOVE & ART |
| 85 | KIRBIE | HUMAN | KIRBIE |
| 86 | FERNANDO TRIFF | RISK TAK3R | FERNANDO TRIFF |
| 87 | FOOL BOY MARLEY | BETTER MAN | BMB |
| 88 | DRE BUTTERZ | 75 | BMB |
| 89 | DANIELLE TAYLOR | RSVP | DANIELLE TAYLOR |
| 90 | AROLE | WHO REALLY CARES | AROLE |
| 91 | CAP | STUDIO TIME | CAPISH MUSIC |
| 92 | FOUREVER | DOUBLE CROSS MY HEART | J.O.T.S |
| 93 | EMPRAH THA GREAT | THROW'D OFF | THUG'Z NATION |
| 94 | MAC RAMSEY, BYG KURSE AN MR.GREGG | GET BUCK WIT ME | MAC RAMSEY |
| 95 | 80EIGHT | FEELINGS | RBC |
| 96 | MAHOGGANY BLU | ROOM 21 | MAHOGGANY BLU |
| 97 | JAVAUGHN NAWLEANS | I DON'T SEE NO HATERS | JAVAUGHN NAWLEANS |
| 98 | LUCKY HARMON | IDOLIZE ME | BLESSINGS |
| 99 | DG LAMBO | EITHER WAY IT GO | HD |
| 100 | MOHAWK | RUN UP A TAB | MOHAWK |
| 101 | PRES | YOU CAN DO IT (FEAT. PRISSY K) | PRES |
| 102 | B.BANDZ | YRN | TST LEGACY |
| 103 | NATALIA DAMINI | ON THE FLOOR | CONCORE UNIVERSAL |
| 104 | CRONYK ILLNESS | EVERY TIME | CRONYK ILLNESS |
| 105 | THE OUTLAWZ | SO MUCH PAIN | ELDER |
| 106 | ANTHONY NELSON & THE OVERCOMERS | UNDESERVED | NEW HEAVENS & NEW EARTH |
| 107 | THAT NATION | MY WHOLE LIFE | MISSION STATEMENT |
| 108 | FAT BOI FRESH | WHOLE LOTTA | MEAN BEAST |
| 109 | FLYBOI RICH | PREACH | DOPEISH |
| 110 | TAYLORMADE | DRANKIN' N' DANCIN' | 2MADE |
| 111 | DAJA MARIE | RAINDROPS | DAJA MARIE |
| 112 | PLAYBOI L | MEGA BUCK$ (FEAT. SORACHI) | LYWIRE/ADD VENTURES |
| 113 | ANTOINE PERRY | FREEDOMS 1, 2 AND 3 | ANTOINE PERRY |
| 114 | APRIL MARTIN | ONE BREATH | SHRIMP TOAST |
| 115 | WINE | ATM | FINE WINE |
| 116 | EASTSIDE EAZY | STACK OF MONEY | UNTOUCHABLE |
| 117 | CADILLAC MUZIK | MIND PLAY | CADILLAC MUZIK |
| 118 | JAMES DOUGLAS | TESTIFY (FEAT. LEJUENE T) | GQUENCE |
| 119 | GLORIA PRINCE | ALL TO ME | 3SIXTY |
| 120 | VRSATYL | BOSTON PRIDE | V |
| 121 | TRILLAMAINE | EVERYBODY WINNIN | RRNG |
| 122 | HITMAKERTEP | BAD GIRL | EYESEEUENT |
| 123 | KAHMONE | I GOT THAT DOE | MARS REPUBLIC |
| 124 | K LUV THA VIRGO | TRULY ADORE U | K LUV THA VIRGO |
| 125 | S SHATA | GET UP & DANCE | SOOPERSTAR |
| 126 | MICHAEL VAN AND THE MOVERS | A LITTLE MORE COUNTRY | MICHAEL VAN |
| 127 | BIGG BRASS | SLIDING | MEGA |
| 128 | TN DA ENTERTAINER | FLOAT ON | DCMG |
| 129 | MARIO ARGENTINA | SICK OF IT ALL | TRIBAL SAINTS |
| 130 | DJ CAIN | COMIN FOR MINE (FEAT. ROD D, NIKKI & EDUBB) | DJ CAIN |
| 131 | KING FREDO | HOLD UP WAIT (FEAT. ROLLZ ROYCE DA DON) | KING FREDO |
| 132 | G SHARP | CELEBRATE (FEAT. THE MARVELOUS ONE) | DOWN 2 ERK/PURPOSE |
| 133 | BIGG Z | DIAMONDS | IT'S JUST MONEY |
| 134 | MAMA K AND THE SHADES | MIDNIGHT TRAIN | NINE MILE |
| 135 | V. WHITE | HARD WORK | V. WHITE |
| 136 | J-THURO | LIFTED | J-THURO |
| 137 | NIZZIE | PHILIPPINES | MATCHBOX |
| 138 | BLA5ER | I GOT DAT BAG | BLA5ER |
| 139 | CARSON LUEDERS | BAE BACK | BLONDE BOY |
| 140 | TONY VALOR | UP & AWAY (FEAT. MARIAH SIMMONS) | TVI |
| 141 | CHARLIE BLVCK | STARTED FROM BEGINNING | CHARLIE BLVCK |
| 142 | JAMES TRAKZ WADE | LOTUS | SSMG |
| 143 | ERIC FRISCH | DRIFT AWAY | LIKE A FOX |
| 144 | STEVE HUSSEY & JAKE EDDY | THE MILLER GIRL | MERF |
| 145 | T. L. WILLIAMS | MELANIN (FEAT. THE BOY ILLINOIS) | CHI SOUND |
| 146 | MILA J | FRIEND ZONE | SP/NOVEMBER REIGN |
| 147 | TRUCKSTOP CONFIDENTIAL | HALFWAY OVER YOU | NRP |
| 148 | DJ SIRTAJ | ALL DAY | DJ SIRTAJ |
| 149 | JAHEIL | WHERE WE GUN GO | 1ST RECORDS GROUP |
| 150 | SAULT | ADONAI | SAULT |
© Copyright 2017 DigitalRadioTracker.com Inc. – Your Complete Radio Airplay Monitoring Solution….
Become A Radio or HDTV Broadcaster
Register now for a FREE UNIR1™, TikiLIVE™ Better Than Radio account. Become a radio broadcaster or upgrade to a full HDTV station. Stream live to and from PC's, MAC's mobile devices, tablets, and phones as well as ROKU, Fire Sticks, Apple TV, Google TV, and more! Earn revenue from the content that you create.
Visit http://unir1radio.com/register to Register your FREE account today!